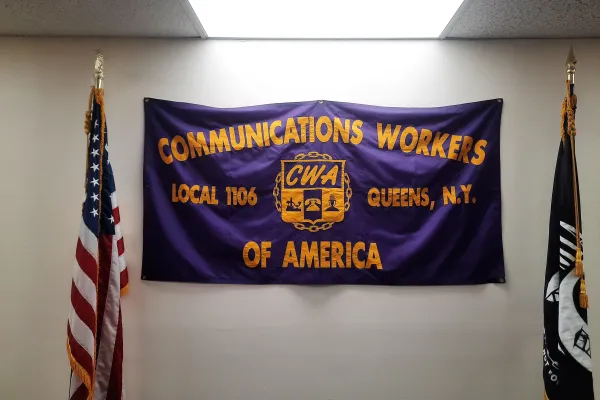 Local 1106 Tape
Tuesday September 20th 2022
This is President Mike Ciancarelli
Their will be a General Membership/Budget Meeting Tuesday September 27th at the VFW Bellerose.  Their will be a motion on the proposed bylaw changes.  It is imperative that all members attend this meeting, so please make every effort to be there.  NO ONE SHOULD BE WORKING OT ON THE NIGHT OF A MEMBERSHIP MEETING!!
We will also be picking 20 winners of the Local 1106 Danny Carter Scholarship Fund.
WORK SAFE AND BE AWARE OF YOUR SURROUNDINGS AT ALL TIMES !!!!!
WEAR RED ON THURSDAYS
Thanks for calling CWA Local 1106
Queens County NY