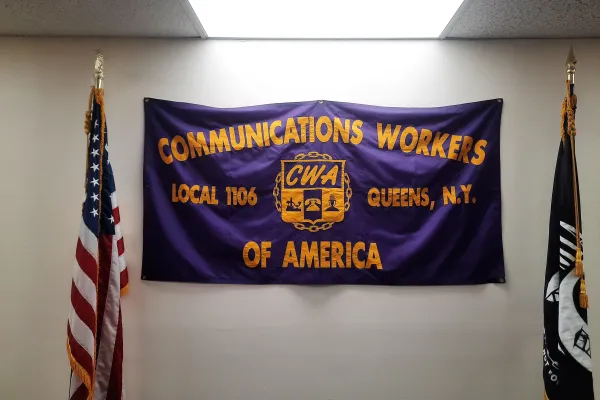 Local 1106 Tape
Wednesday December 21st 2022
This is President Mike Ciancarelli
The Bylaw referendum was passed overwhelmingly by the members of Local 1106 on Tuesday December 20th.  I would like to thank all the members for voting.  
On behalf of the entire 1106 Executive Board, we would like to wish everyone a Merry Christmas, Happy Hanukkah, Happy Kwanzaa, and a Happy Healthy New Year.  All the best to you all in the year 2023.
WORK SAFE AND BE AWARE OF YOUR SURROUNDINGS AT ALL TIMES !!!!!
WEAR RED ON THURSDAYS
Thanks for calling CWA Local 1106
Queens County NY