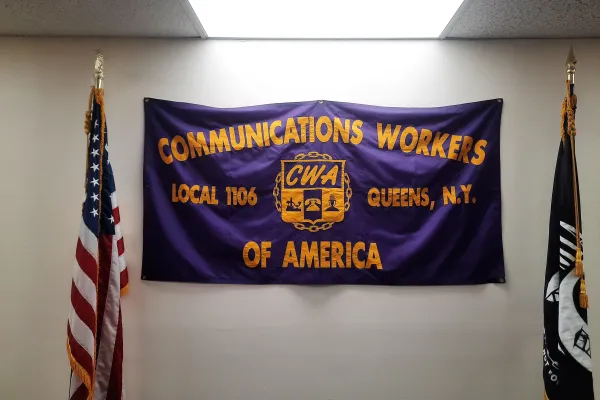 Local 1106 Tape
Wednesday November 9th 2022
This is President Mike Ciancarelli
There will be a Shop Steward Meeting Tuesday November 15th 2022 at 5:30pm.  All shop stewards are expected to attend.  The CWA Joe Beirne Scholarship application period begins November 2022 and ends April 30th 2023.  The Scholarship will cover a two period through 2025.  See the Local 1106 and CWA national website for information.
On behalf of the entire Executive Board we salute all our Veterans and their families.  And also, we wish, all our members and their families a very Happy Thanksgiving.
WORK SAFE AND BE AWARE OF YOUR SURROUNDINGS AT ALL TIMES !!!!!
WEAR RED ON THURSDAYS
Thanks for calling CWA Local 1106
Queens County NY